Here you will find answers to general questions relating to Röltgen itself and to the framework conditions. If you cannot find a suitable question or answer, we will be happy to help you personally.
Which sales representative is responsible for my area?
If you have a labelling problem and/or would like a demonstration, we are at your disposal. Our field service consists of 3 employees:
Mr. Jörn Dorfmüller is responsible for the postcode areas 34, 35, 36, 37, 40, 41, 42, 45, 46, 47, 50, 51, 52, 53, 54, 55, 56, 57, 58 and 65.
You can reach him by phone at +49-173-3991971 or by e-mail at j.dorfmueller@roeltgen.de.
Mr Andreas Bußmann is responsible for the postcode areas 16, 17, 18, 19, 20, 21, 22, 23, 24, 25, 26, 27, 28, 29, 30, 31, 32, 33, 44, 48, 49 and 59.
You can reach him by phone at +49-173-3991974 or in writing at a.bussmann@roeltgen.de.
Mr Marc Baehr is responsible for all other postcode areas.
You can reach him by phone at +49-173-3991976 or in writing at m.baehr@roeltgen.de.
What distinguishes Röltgen from other market competitors?
We have been a leading company in the industry for over 80 years. Quality and durability are our top priorities. As a family business, we manufacture marking tools, marking machines, tablet presses and format parts in Germany. Our products are mainly manufactured by self-trained specialists.
The satisfaction of our customers is our top priority. With a complaint rate of less than 1%, we have won the trust of well-known companies, from global corporations to hidden champions.
At Röltgen we are not just colleagues, but one big family. A friendly working atmosphere and a good work-life balance are important to us.
We drive the market forward with our innovative strength. Through close cooperation with renowned universities and research institutes, we are constantly coming up with new ideas. Whether it's the FlexiTab tablet press, the first dot marking machine in Germany or hologram embossing on metal as a security feature – our innovations give you a head start.
Sustainability is important to us. With a 120 kW photovoltaic system, LED lighting and a 30,000 litre industrial water tank, we are committed to environmentally friendly production.
Our first-class customer service goes beyond sales. We offer comprehensive advice, training and on-site repairs.
At Röltgen GmbH & Co. KG you can rely on quality, innovation and excellent customer service. Together we will achieve your goals.
In which areas does Röltgen provide training?
Röltgen has been training people for more than 50 years. This is very important to us because it allows us to give something back to society.
We train young people to become cutting machine operators in the fields of milling, turning and grinding. We also train steel engravers and industrial clerks. Many of our trainees stay with Röltgen after their training.
Whether you are female, male or diverse – apply to us. Simply send us your application documents to m.baehr@roeltgen.de.
What types of engraving are there?
In principle, any font can be engraved. However, for reasons of better legibility, the DIN1451 font was developed. This is also required by 90% of our customers.
In most cases, the engraving is sharp, i.e. the single-line engraving is pointed. The lowest embossing pressure is required here. However, it is also possible to engrave in two lines, which is then referred to as double contour. If the notch effect of the embossing is to be counteracted, the engraving must be rounded or carried out in dots. This prevents the component from being weakened too much by the embossing.
If you are not sure what you need for your application, please do not hesitate to contact us. We will be happy to help you.

Which embossing pressure do I need for my marking?
The embossing pressure can be calculated. Below you will find a formula for calculating the required pressure. The deciding factor is how many digits are to be embossed in which font height and in which material.
You need the number of digits, the character height or its factor (see below) and the strength per mm² of the material to be embossed.
The formula includes a certain safety margin, as the presses should never work at the upper limit. They then wear out more quickly.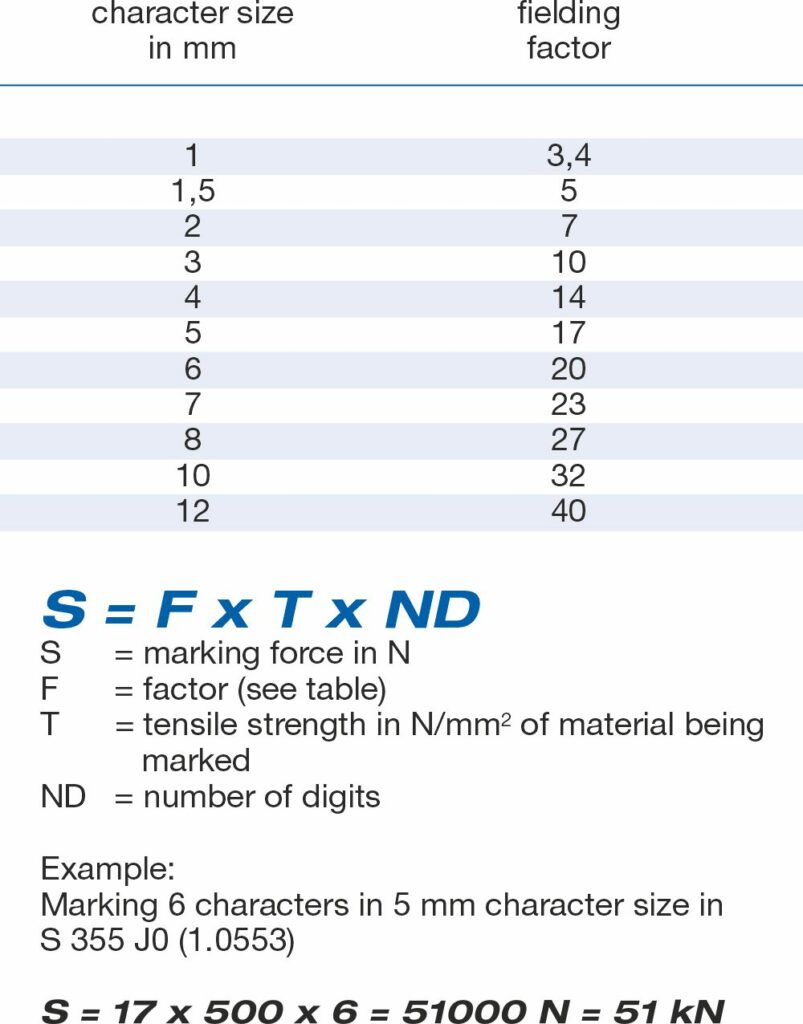 What is a Data Matrix code?
Work pieces and products can be marked and traced for a life time. Here you will find information about the code.
Data matrix code or 2D code
It has become quite common for products to be tracked and identified long after they leave the factory doors. In order to follow articles throughout their entire life cycle, manufacturers
use two dimensional (2D) codes which are marked directly on the articles themselves, allowing them to be tracked during and after production. This process is known as DPMI (direct part mark identification).
Being able to track parts can contribute to improvements inquality as it allows manufacturers to ensure that the right processing steps are happening in the right order. DPMI is key to efforts to recognise faults and reduce defects. Not only does DPMI avoid the element of human error involved in the manual entry of part numbers during production, it also facilitates and simplifies the filing of data for safety, liability and warranty matters. It eases compliance with legal regulations which require that articles which are at high risk of theft or counterfeiting be easily identifiable. However, if a part is to be identifiable throughout its entire life, the code must be equally durable. The mark's required durability is, however, relative given that the individual industries have their own rules when it comes to setting product life cycles.
Machine readable DPMI symbols are typically applied using dot marking and laser systems. The relevant considerations when selecting the method used include the required life cycle, the material, environmental factors and production volumes. The surface structure, the quantity of data to be coded, the available space and the position of the marking on the article should also be considered.
Dot marking involves hitting the material surface with a marking stylus with a carbide metal tip to apply the marking. Dot marking has the advantage of not being expensive, of not requiring any consumables and of creating very durable, heat resistant marks.               Dot marking is often used in the automotive, aviation and space industry due to the high life cycle requirements in these sectors.
Laser engraving creates markings by melting the surface of the material using a laser beam.
Laser engraving has a number of advantages, including high speed and great precision.
It is therefore ideal for the application of small, high density (i.e. high data volume) 2D codes.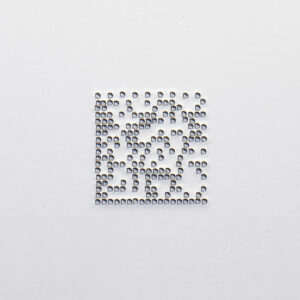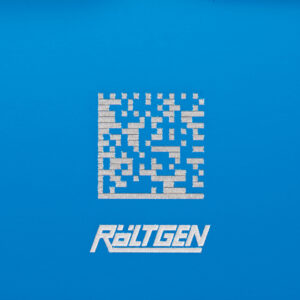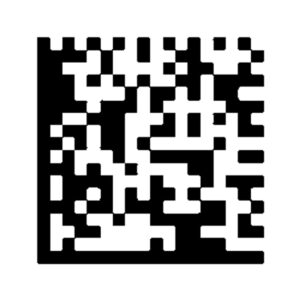 Do you have any questions about Röltgen's services? Then you will find the answer here. Your question was not answered? Contact us personally.
Who do I contact if my machine is defective?
If your machine no longer functions to your satisfaction, please contact our internal sales service. Tell them what is no longer working. Depending on the problem, we can help you directly on the phone, you will have to send in the machine or we will come to your company for a fee.
Do I get a loan unit during the repair?
If your machine needs to be repaired for a few days, you can rent a loaner unit. Loan units are available to you depending on availability.
What is the standard warranty period for Röltgen products?
Röltgen grants a 12-month guarantee on all machines and tools. An extension to 24 months is possible for an additional charge. The period runs from the date of delivery, excluding wearing parts.
Can I conclude maintenance contracts for my machines?
You can conclude a maintenance contract for all Röltgen machines. Our service technician will visit you once a year, clean, check and, if necessary, repair your machine. Spare parts are not included in the maintenance price. Contact us if you would like a maintenance contract.

Benefit from our many years of experience and let us advise you personally on your individual applications.