Röltgen – Quality, that shapes!
Under this motto, we have been producing marking tools and machines as well as tablet presses for the most demanding customers in the world for over 80 years.
We have been producing for the world's most demanding customers for over 80 years.
Delivery date reliability
Rely on us - on-time deliveries guaranteed!
Since 01.01.2015, Röltgen has been heating in a climate-neutral manner and generates approx. 75% of its electricity needs itself.
Frank Baehr
CEO
He is one of our managing directors and your contact person for purchasing.
Andreas Bußmann
Sales Field Service
Mr. Bußmann looks after our customers north of the Ruhr area as far as Berlin. On request, he also demonstrates our machines on site.
Stephan Weiß
Operations Manager
Mr. Weiß is mainly responsible for our work preparation and calculation. But he will also be happy to help you with technical questions about marking.
Marc Baehr
CEO
Your contact person in sales, for the field service in the eastern and southern federal states and our second managing director.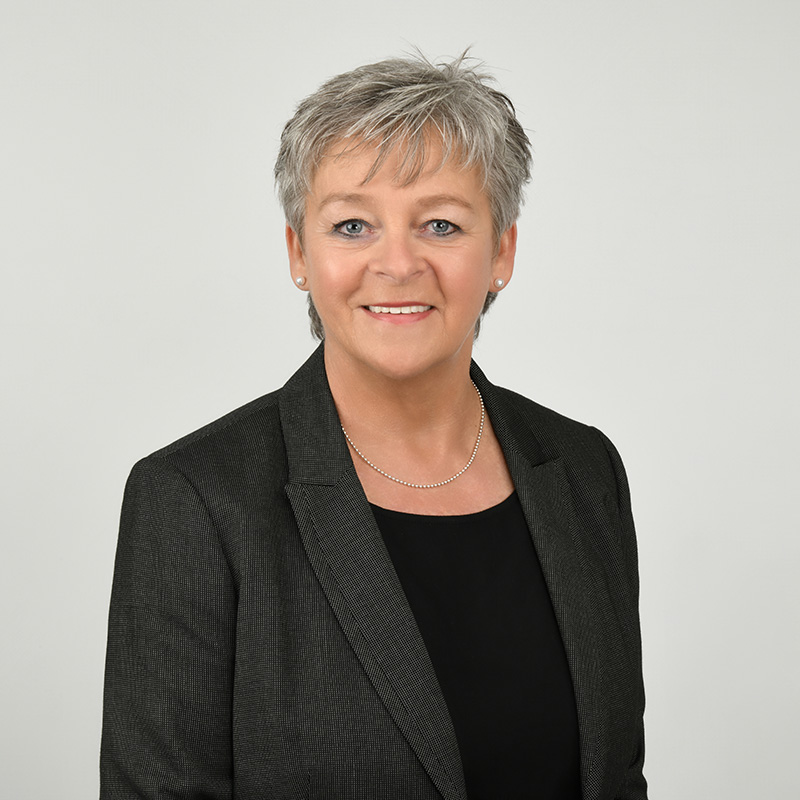 Christiane Krupp
Sales
Our good soul in the internal sales department. Always in a good mood and obliging, she mainly advises our customers from abroad. But she is also happy to advise our domestic customers.
Stefan Kuschmierz
Operations Manager
Our major project manager and expert for FlexiTab tablet presses will be happy to answer any technical questions you may have. Mr Kuschmierz also carries out the annual calibration of our FlexiTab XL.
Jörn Dorfmüller
Sales Field Service
If you need advice or a demonstration in and around North Rhine-Westphalia, Mr Dorfmüller is your contact. He will help you competently and reliably on site.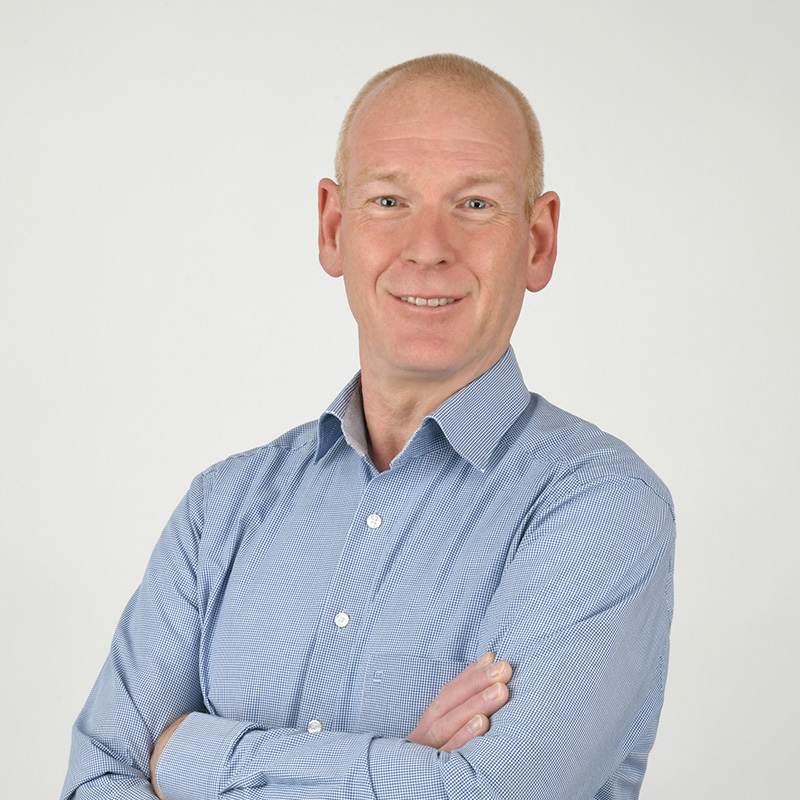 Uwe Bittlingmayer
Sales
His calm and professional manner is much appreciated by our customers. Even in hectic times, he enjoys his work and advises you competently on all questions of marking.
Under this motto, we have been producing embossing tools and machines as well as tablet presses for the most demanding customers worldwide for over 80 years.
Founded in 1941 by Mr. Paul Röltgen, our company began with the production of hand stamps in all designs. The early years were marked by the war and already in 1944 production had to be stopped due to the war. Slowly the misery into which fascism had plunged Germany and the world became visible.
After the terrible war was lost and peace reigned again, the time of reconstruction began in Germany. Paul Röltgen reopened the doors of his workshop after the currency reform in 1949 and started making hand stamps again. Röltgen quickly became known among the Solingen steelware manufacturers as a quality supplier. Of course, this did not go unnoticed and soon Paul Röltgen was supplying his goods to many well-known companies all over Germany and then all over the world. Naturally, the workforce also grew steadily.
With the arrival of the second generation, daughter Gabriele and son-in-law Siegfried Baehr, and the construction of their own company building in Solingen Merscheid, the product portfolio was quickly expanded and the clientele increased. In addition to hand stamps and embossing tools, the first marking machines were traded and later designed, built and distributed by the company itself.
In 1983, a partnership was entered into with Edward Pryor Ltd. from Sheffield, which was the first to offer computer-controlled dot marking machines on the German market. This made it possible for the first time to programme individual markings on the computer and apply them to almost any material. Laser marking was added in the 2000s.
In 1991 and 2008, the company building was considerably expanded and modernised.
Meanwhile, the third generation is "at the helm": Mr. Frank Baehr joined the company in 1995 and Mr. Marc Baehr in 1997. Since 2007, they have been managing directors of Röltgen GmbH & Co. KG and are proud of their 41 employees, many of whom were trained themselves.
Production takes place exclusively in Solingen, Germany. Röltgen attaches great importance to qualified vocational training for its own apprentices (approx. 10% of the workforce) and regular further training for the mostly long-serving employees in its own ranks. We work closely with schools and universities to promote young talent before and during training.
Marking systems from Röltgen are used in the automotive and aviation industries, in steel and mechanical engineering as well as in modern packaging machines in the pharmaceutical, food and cosmetics industries. In addition to the extensive standard programme, approx. 80% of the production is special and custom-made.
It is not without reason that the entire production is geared towards sustainability and the responsible use of the environment and resources. Röltgen was already a pioneer 30 years ago with an efficient purification plant for electroplating waste water. In addition, there is a 30,000-litre rainwater collection system for process water in the plant and a photovoltaic system of around 700 square metres, which is used for modern machinery that also meets ecological criteria.
Since 2015, Röltgen has obtained its remaining electricity requirements exclusively in the form of green electricity and the gas used for heating is CO2 compensated. The conversion of all lighting to LED technology has also significantly reduced electricity consumption.
As you can see, Röltgen is fit for the future and we look forward to a good partnership with you.
1941
Foundation of the company on 08.01.1941 by Mr Paul Röltgen.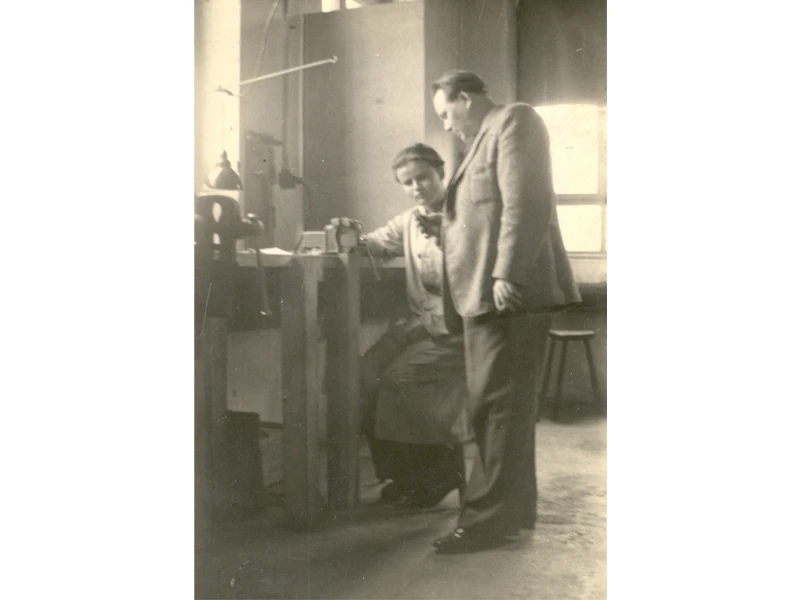 1945
A new beginning on Gräfrather Strasse in Solingen.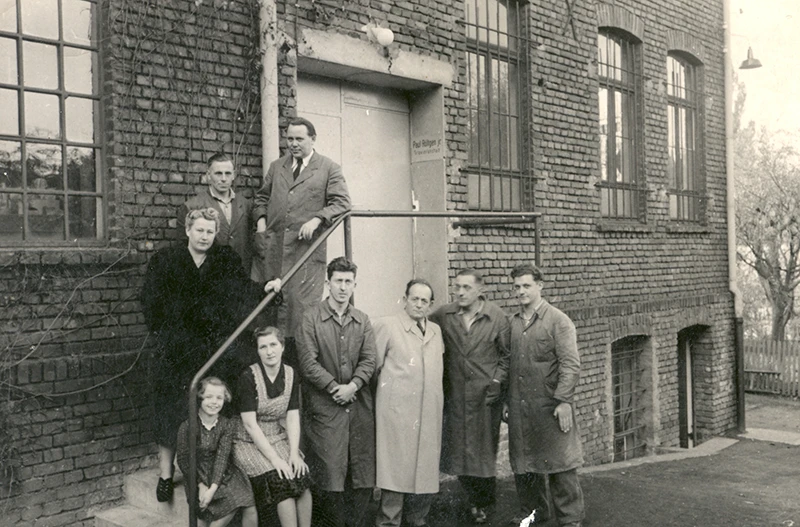 1952
Move to larger premises on Friedrich-Ebert-Straße in Solingen.
1961
New construction of the company's own building on Harzstraße in Solingen.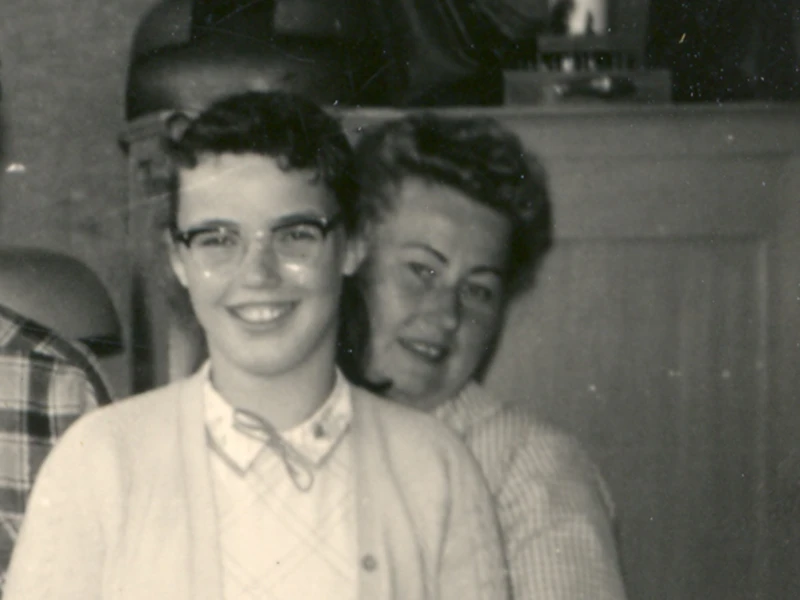 1965
The second generation joins the company: Mrs Gabriele Röltgen.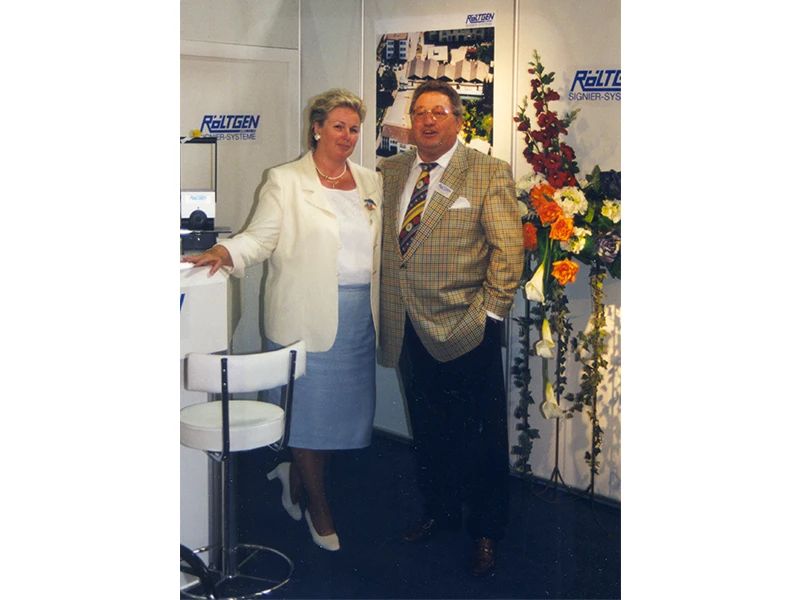 1967
Siegfried Baehr joins the company. 1968 Marriage of Siegfried Baehr and Gabriele Röltgen.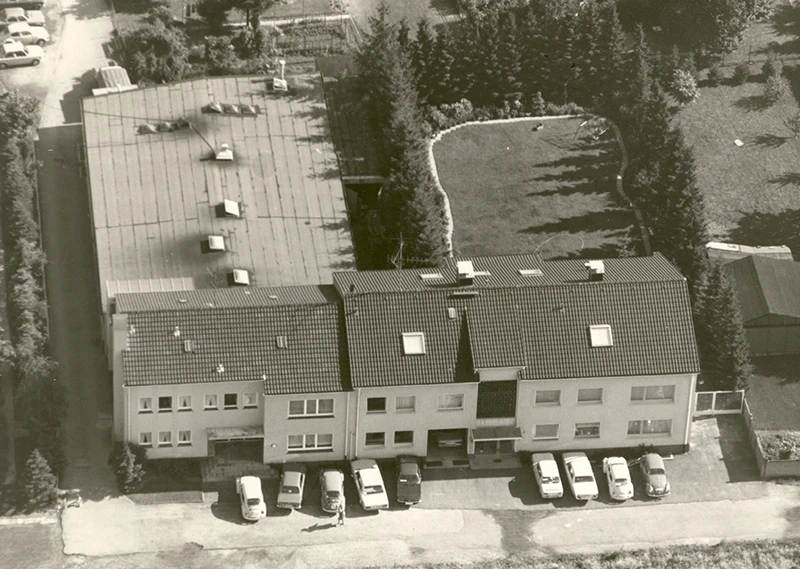 1971
First expansion of operations on Harzstraße in Soligen.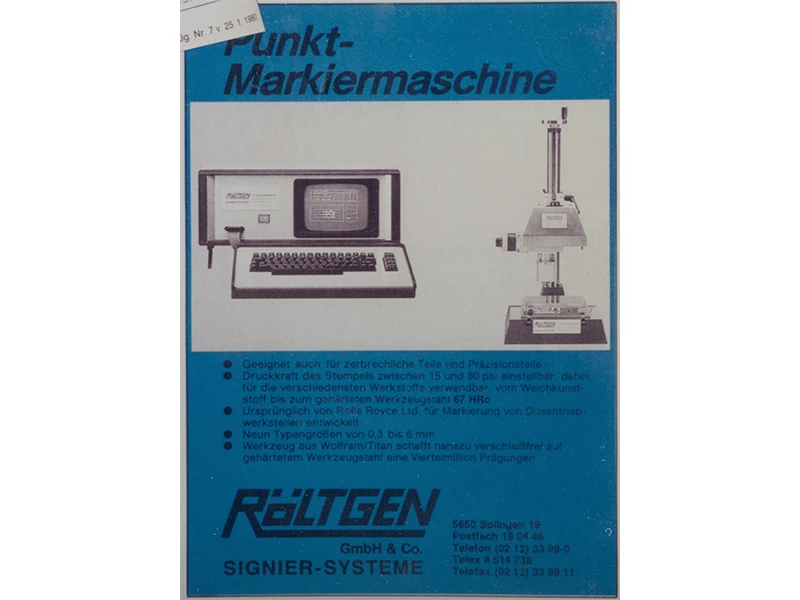 1983
German premiere of the first computer-controlled dot-marking machine.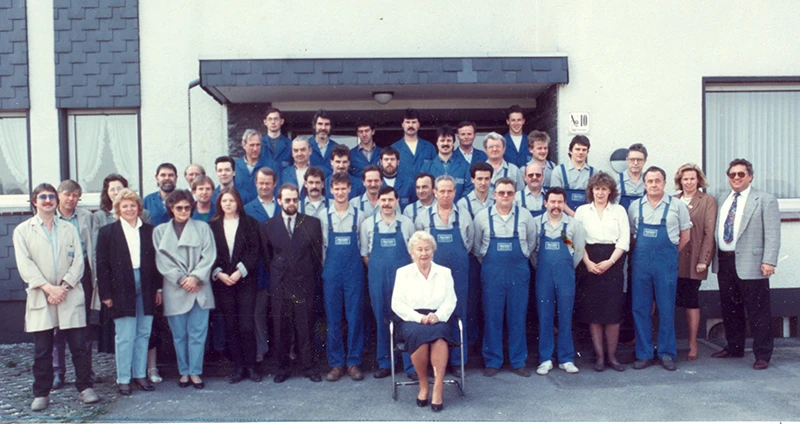 1991
50th anniversary! What a great experience.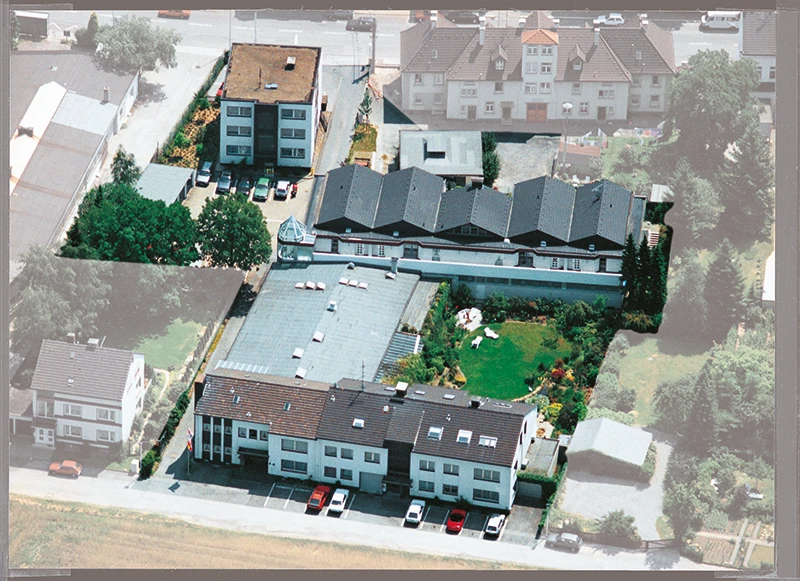 1991
Second company expansion on the Harzstraße in Solingen.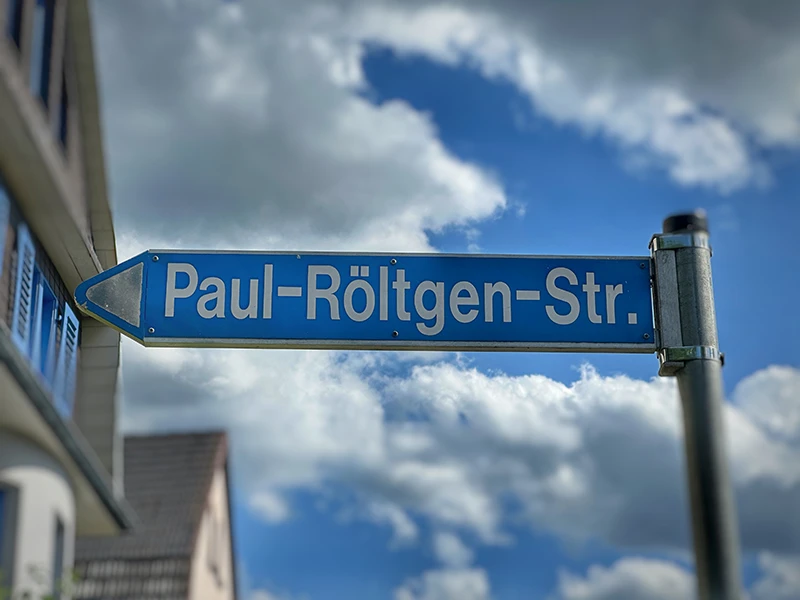 2000
Renaming of Harzstraße to Paul-Röltgen-Straße.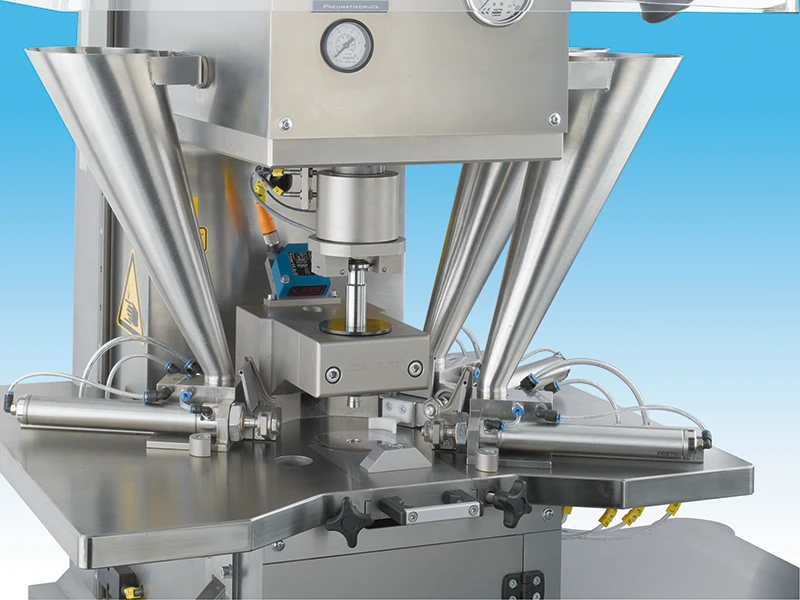 2001
Development of the first tablet press: the FlexiTab XL.
2006
Construction of the first photovoltaic plant.
2007
Frank and Marc Baehr take over the management of the company.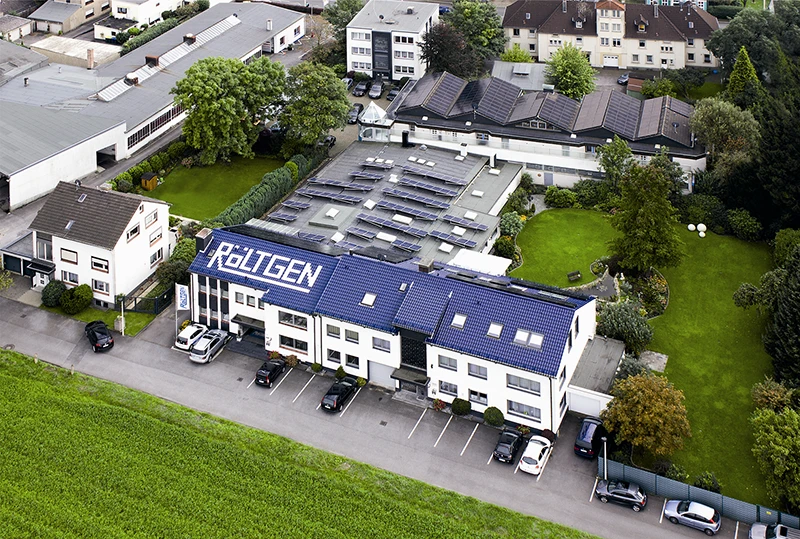 2008
Third company expansion on Paul-Röltgen-Straße.
2014
Extension of the photovoltaic system.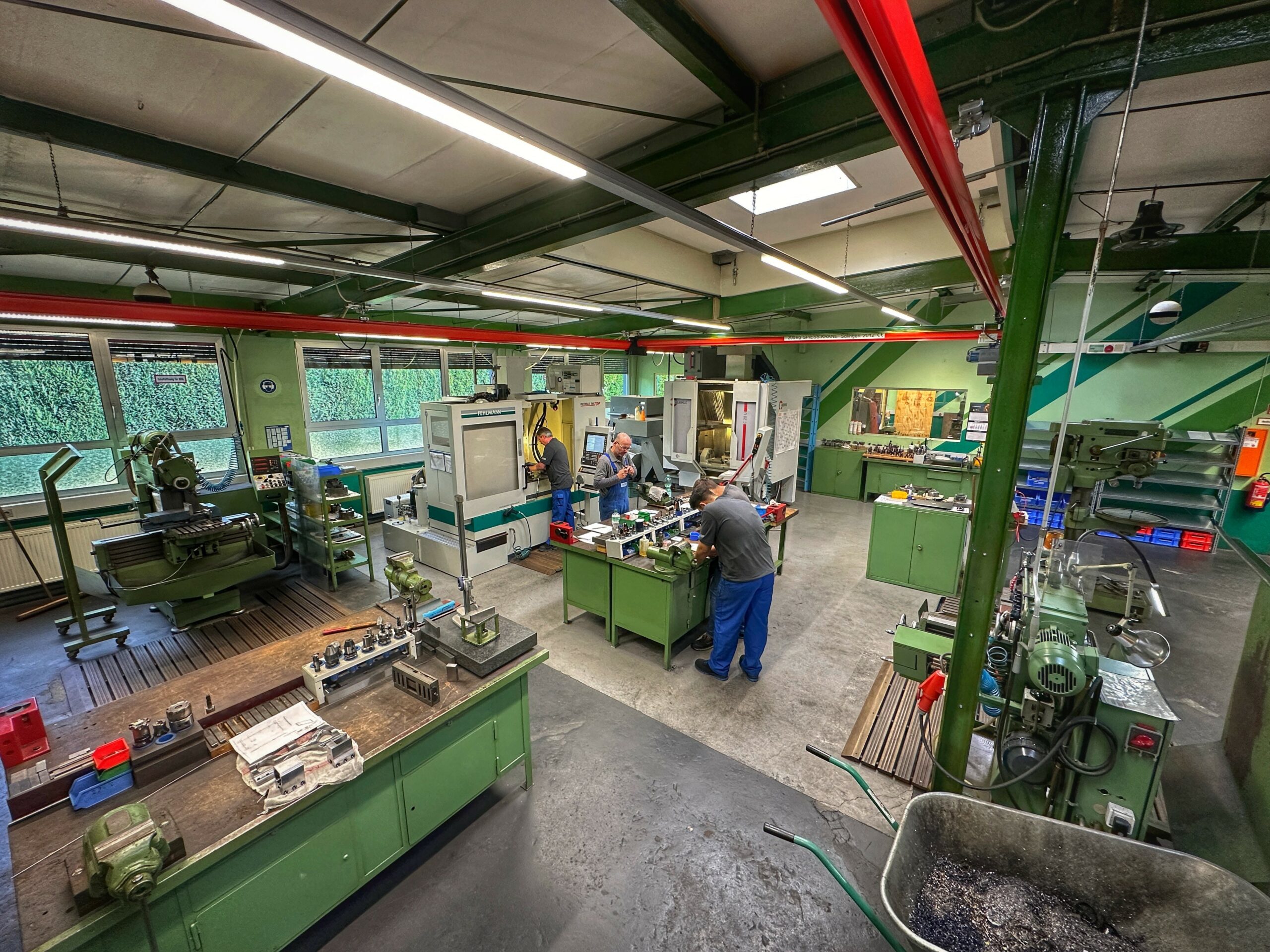 2015
Conversion of all lighting to LED.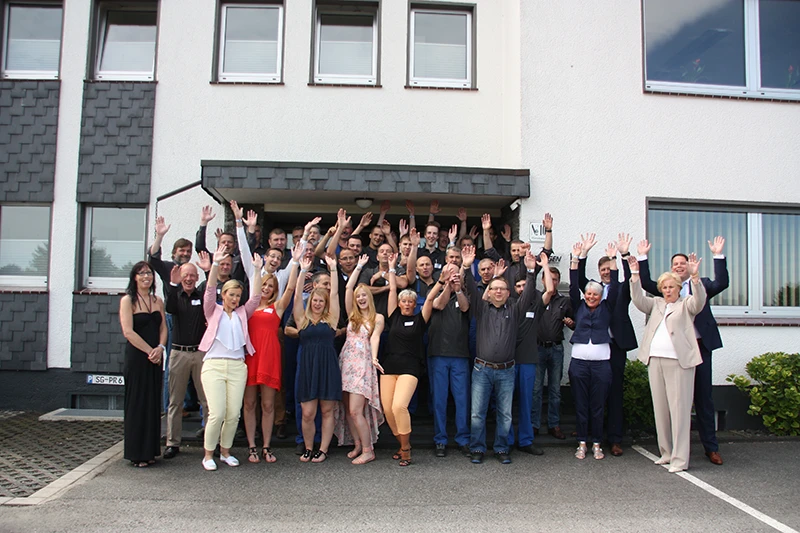 2016
75th anniversary! The legendary party on the "beach".
2018
The second generation of the FlexiTab XL is presented.

Benefit from our many years of experience and let us advise you in person about your individual use cases.