Automatic marking of aluminium castings with dot-marking machines is generally not easy. Due to the non-smooth surfaces, some needlers have problems with marking.
But our customer did not want a simple text marking. He wanted a data matrix code on his castings. The code contains the component number and the production date. The component itself is installed in the rear axle steering of a German sports car, which is why very high demands are placed on the marking.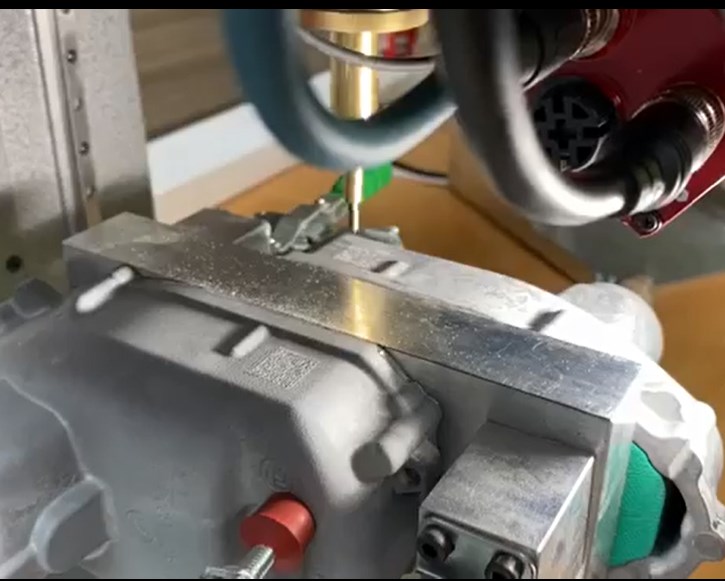 The code is applied directly after casting so that the component can be tracked immediately. After marking, the code is read and the quality of the code is determined. If the code is not readable or the quality is not above the desired value, the component is scrap. In this case, a good quota of 99.99% is required. The results of the verification are written to a database.
In the course of the further process steps, the component is read in again and again and the work step is documented accordingly in the database. The component has to pass through various tests and inspections and if there is a problem here, the component is immediately blocked.
The customer receives everything from a single source, from the marking, which is embossed by our point marking machine Marktronic Benchdot 4000, to the verification by a very reliable camera system from Keyence, to the database, which was programmed by us ourselves – Röltgen, quality that makes its mark!