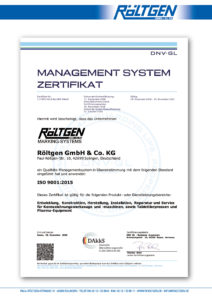 Since September 2000, the company Röltgen GmbH & Co. KG has been certified according to DIN-EN ISO 9001. Röltgen relies on a globally operating accreditation office: DNV Business Assurance Zertifizierung GmbH. This assures you as a customer of the Röltgen quality that has been known for decades. We are proud of the fact that the complaint rate at Röltgen has been below 1% for years and the adherence to delivery dates is over 93.5%.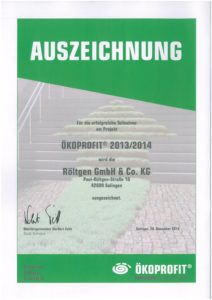 ÖkoProfit is a project funded by the NRW Ministry of the Environment to support small and medium-sized enterprises (SMEs) in achieving lower consumption of valuable resources and thus reducing operating costs. In this way, these companies save sustainably and, ideally, can secure jobs in the long term. Through Öko-Profit, for example, the company's entire lighting was converted to LED.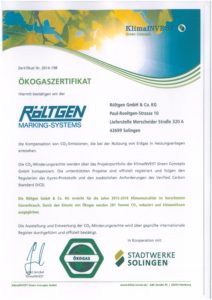 Since 01.01.2015, Röltgen GmbH & Co. KG is climate neutral. The gas we use to heat our buildings is offset by the project portfolio of KlimaINVEST Green Concepts GmbH. For us, this is a further step towards sustainability and the respectful treatment of our environment. Since then, we have saved over 1,686 tonnes of CO².